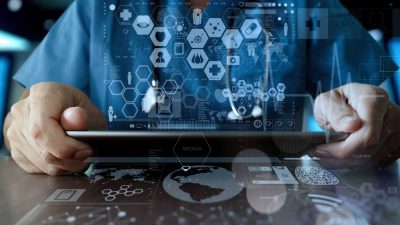 Mayo Clinic and Google have announced a 10-year strategic partnership that will redefine how health care is delivered and accelerate the pace of health care innovation through digital technologies.
Mayo Clinic selected Google Cloud to be the cornerstone of its digital transformation. Mayo will use advanced cloud computing, data analytics, machine learning and artificial intelligence (AI) to redefine health care delivery, bringing together global providers and consumers to make health care better.
"Data-driven medical innovation is growing exponentially, and our partnership with Google will help us lead the digital transformation in health care," says Gianrico Farrugia, M.D., president and CEO of Mayo Clinic. "It will empower us to solve some of the most complex medical problems; better anticipate the needs of people we serve; and meet them when, where and how they need us. We will share our knowledge and expertise globally while caring for people locally and always do it with a human touch."
With the help of Google, Mayo Clinic will transform the way it advances virtual care with AI-enabled digital diagnostics. Mayo also will leverage Google technology to boost its ability to conduct medical research. Through this partnership, Mayo Clinic will be able to develop and deploy new machine learning models designed to improve treatment precision and clinical outcomes of diseases.
"We're proud to partner with the Mayo Clinic in its mission to bring the best health care to every patient," said Google CEO Sundar Pichai. "Health care is one of the most important fields that technology will help transform over the next decade, and it's a major area of investment for Google. By pairing the Mayo Clinic's world-class clinical expertise with our capabilities in AI and cloud computing, we have an extraordinary opportunity to develop services that will significantly improve lives."
Under the partnership, Google also will open a new office in Rochester, where its engineers will work side by side with Mayo Clinic researchers, physicians, information technology staff and data scientists, to apply advanced computing techniques to health care problems.
"The new partnership between Google and Mayo Clinic will continue to further the mission of Destination Medical Center (DMC) and foster the local innovation ecosystem," said Lisa Clarke, executive director, DMC Economic Development Agency. "We welcome Google to Rochester, Minnesota. Having even more groundbreaking medical research happening right here in our community will have a lasting impact on the future of health care."