The Mayo Clinic has been awarded $142 million in funding from the National Institutes of Health to create a research repository of biologic samples to advance precision medicine.
The grant complements the Destination Medical Center's efforts to position Rochester – and specifically Discovery Square – as an international hub for medical innovation.
"Discovery Square is the economic engine for DMC. It represents the future of biomedicine, research, and technology innovation and is anticipated to be one of the largest drivers of job growth in Rochester," says Lisa Clarke, executive director of the DMC Economic Development Agency.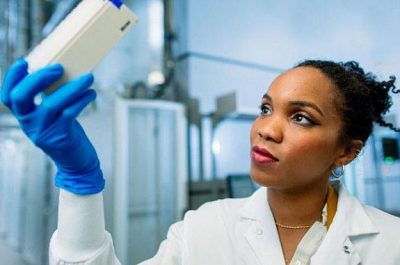 "Mayo Clinic has a responsibility to seek new medical knowledge and share that knowledge with others," says John Noseworthy, M.D., Mayo Clinic president and CEO. "The Mayo Clinic Center for Individualized Medicine is proud to accelerate research nationally through the Precision Medicine Initiative Cohort Program biobank. "This important effort over the coming years complements the Destination Medical Center initiative and Discovery Square at Mayo Clinic designed for global research innovation and collaboration."
DMC and the Biobank
The Destination Medical Center (DMC) vision is to create a destination – a unique place within Rochester, Minnesota, with Mayo Clinic at its core – offering the most desirable amenities for patients, community members and business partners to live, work and play.
DMC is a one-of-a-kind, $5.6 billion economic development initiative to further elevate Minnesota as the world's premier destination for health and wellness and to generate high-value jobs, new tax revenue, and businesses.
Leveraging the global reputation and significant commitment of Mayo Clinic, DMC will draw patients and visitors to Minnesota and stimulate additional growth of the state's biosciences sectors.
Discovery Square will position Rochester to attract the best and brightest talent among medical innovators and researchers with the ultimate goal of commercializing new medical discovery and businesses.
Click here to read more about the grant, and what it means for the Mayo Clinic.