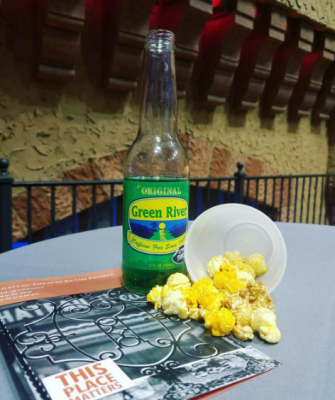 With Green River Soda and popcorn in hand, Rochester community members got their first look at the Chateau Theatre's future last week.
The building, which was purchased by the City of Rochester last year, will be transformed into a multi-use performing arts space. Exactly what the building's interior will look like is still in the planning stages.
But architects from Miller Dunwiddie Architecture, the Minneapolis firm selected by the Chateau Theatre Taskforce to reimagine the building, said that the Chateau will continue to be a focal point of downtown Rochester and the Heart of the City.
Miller Dunwiddie Vice President John Mecum and Associate Principle Denita Lemmon said that a critical part of the redesign and restoration process will involve getting constant feedback from the Rochester community. "You have a unique community," Lemmon said. "Our job is to understand that, hear the voice here, and add our expert layer."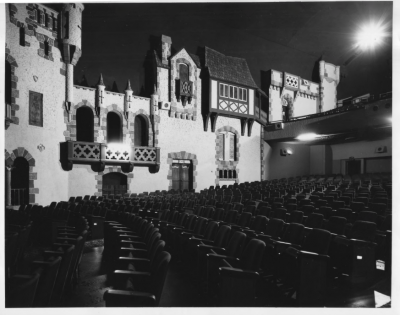 Lemmon also stressed that her firm is committed to capturing the spirit of the Chateau while updating it for contemporary purposes. "Atmospheric theatres are about taking you outside your reality and putting you in this place that is magical," she said.
Miller Dunwiddie has a long roster of historic projects on its resume, which is one important reason the Chateau Task Force chose the firm to lead the Chateau project. But Destination Medical Center Director of Economic Development and Placemaking Patrick Seeb said that the firm's commitment to engaging the community in planning the redesign was also appealing to the Chateau Theatre Taskforce, which Seeb sits on.
"The Chateau is a beloved landmark in Rochester, and it seems like everyone who lives here has a story to tell about their experience with the building," Seeb said. "It was very important to the Taskforce that we find a firm to lead the project that appreciates how important the Chateau is to the Rochester community."
Miller Dunwiddie is expected to present details of its plan to the community in the fall.