A cornerstone of the Destination Medical Center plan is to position Rochester as a leader in the biotechnology and medical technology fields. The development of Discovery Square – a sub-district dedicated to advancing game-changing ideas in patient care – is a critical step in reaching this goal.
The groundwork is already there. Medical innovators have long flocked to Rochester to collaborate with the Mayo Clinic on new technologies that are making health care better and more efficient.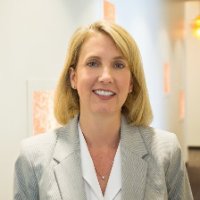 Preventice Solutions is among the companies that saw promise in collaboration early on. Emily Benner, who is Preventice's Senior Vice President of Research and Development, sat down with DMC to talk about how her company is changing the way doctors care for cardiac patients, and what Discovery Square means for innovators.
DMC: What does your company do and how was it started?
Benner: Preventice was founded in 2007 by four Rochester entrepreneurs with a focus on mobile health technologies. Initially, the company primarily developed apps in collaboration with the Mayo Clinic, among others. Since then, we've grown significantly. We now develop and manufacture a remote cardiac monitoring medical device called the BodyGuardian Remote Monitoring System, and we've built a clinically validated mHealth platform upon which our devices run.
In 2014, we merged with eCardio Diagnostics, an established company in Houston that specializes in cardiac event monitoring. Our Houston team monitors patients wearing our devices. It's a strategic combination that resulted in Preventice Solutions with two subsidiaries: Preventice Technologies, located primarily here in Rochester, and Preventice Services, our monitoring and operations arm, located in Houston. We're now more than 500 employees strong and still growing. We've come a long way since our first mobile phone apps.
DMC: What are the benefits of working in collaboration with the Mayo Clinic? How has this collaboration made your company unique?
Benner: Mayo Clinic has been a powerful clinical partner and customer of Preventice's technologies. They are world leaders in their clinical practices and have created a unique ecosystem in Rochester for medical technology innovation. Working with such a renowned institution is wonderful for us.
DMC: Tell us more about your product. What does it mean for providers and patients?
Benner: Remote cardiac monitoring allows health care providers to monitor key biometrics outside the clinical setting while patients go about their daily lives.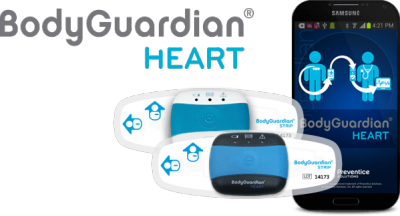 For example, let's say you are feeling faint. You go to the doctor and they do a battery of tests, including an electrocardiogram (or ECG). The results tell them that there is nothing life-threatening happening, but they'd like to continue to monitor your heart. Instead of having to be admitted to the hospital, you could be prescribed a BodyGuardian Heart remote cardiac monitor. You would wear it while going about your normal routine in your everyday environment as your health care provider monitors you. While you wear the device on your chest, a smartphone that comes with BodyGuardian Heart would transmit your cardiac data to our Preventice servers. Your health care provider can then log into our platform and monitor your data in near-real time.
DMC: Preventice has been working with young innovators in Rochester. Tell us more about that project and why it is important to educate students about technological development?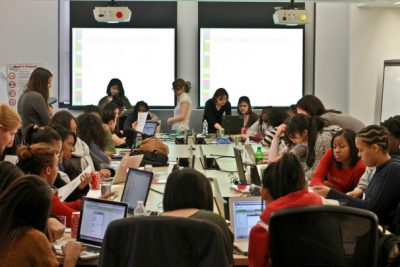 Benner: Preventice employees volunteered to mentor middle and high school girls for the Global Technovation Challenge program in SE MN. Technovation is an inspirational 12-week program that teaches the basics of building a business plan and creating a mobile application. This is the second year SE MN participated in the Global Technovation Challenge, with 15 strong teams formed and five of the teams receiving recognition at the Minnesota state competition. The mobile apps developed by the teams are required to make a difference in the community. This year, those projects included finding an assisted living center and locating local food sources for the hungry.
The goal of programs like Technovation is to address the low percentages of women graduating in computer science and engineering fields. The program inspires young women and gives them confidence in themselves to pursue any career path they may choose. It also gives them an introduction to a STEM career and shows them how much fun it can be to create a mobile app that they designed themselves.
DMC: Rochester is going through a great deal of transition. What are your expectations for Discovery Square and the development of Rochester's med-tech community?
Benner: The possibilities for Discovery Square are exciting. We believe it is going to create additional opportunities for partnership and collaboration, as well as attract and expand the base of strong skills needed to grow the ecosystem. We are looking forward to these opportunities – both locally and globally.