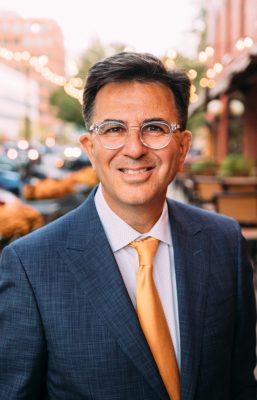 If speaking on behalf of downtowns across America, Mark Twain might have quipped "…the reports of my death are greatly exaggerated."
In most communities, the downtown is its central gathering place, home to event and hotel venues, a concentration of businesses and their workforce, and the greatest mix of unique restaurants and retail. It is where baby boomers and millennials alike have migrated to live a vibrant urban lifestyle. It is where traveling visitors often begin their exploration of a region.
In a year of "no gatherings" and speculation of the "new normal" it is no wonder some would declare the end of the downtown. In Rochester's case, that would be quite premature, if the recent experience with Thursdays Downtown is any evidence.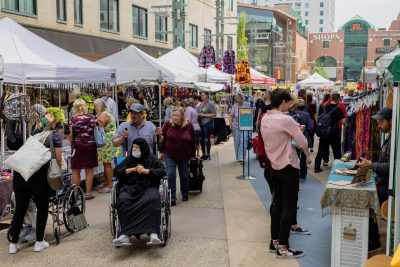 Thursdays Downtown is the much beloved weekly gathering of food vendors, makers, and musicians hosted by Rochester Downtown Alliance. After more than a year's hiatus, many quietly wondered if people would return. Despite a bit of construction disruption and a slightly scaled back number of vendors, thousands of people showed up. Downtown employees, visitors, and local residents alike. And they returned the following week, and the next.
What many discovered is that downtown Rochester experienced significant change over the past eighteen months, both in terms of growth and innovation while at the same time the loss of familiar storefronts. Even in the best of times, there is a certain inevitability to this, heightened now by a global pandemic that has not yet ended.
Each closure represents a loss – certainly to the business owner, but also to their customers and our community. While we mourn these losses, we can also recognize how the fabric of our downtown is being rewoven.
New or Expanded Restaurants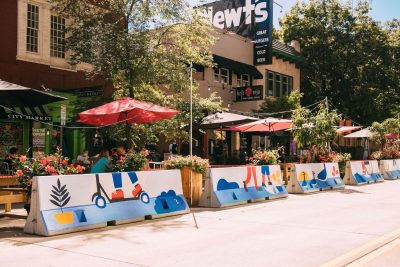 In response to indoor occupancy restrictions, nearly every downtown restaurant quickly stood up outdoor dining options, some of which continue to flourish even in the shoulder seasons of late fall and early spring. Two restaurants from outside of Rochester, Crave and Olde Brick House, planted a flag here. At least five existing Rochester restaurants expanded their footprint and business models (Chez Bojji, Tilda's, Thai Pop, Bleu Duck, Pasquale's). And most recently, a well-established local food business, Powers Ventures, announced plans to acquire a building and establish a new restaurant concept, and Red Cow shared that it's planning to open a new location in The Berkman Apartments, its first location outside of the Twin Cities.
Retail Evolution
It is noteworthy that not a single retailer in the Galleria mall closed during the pandemic. Some found new ways to reach their customers; others retrenched in anticipation of brighter days.  On top of this, several new stores or shopping concepts in the downtown were established.  These largely focus on locally made or sourced goods and services (TEXTEIJL, Threshold Arts, Gift Rochester, Carroll's Corn).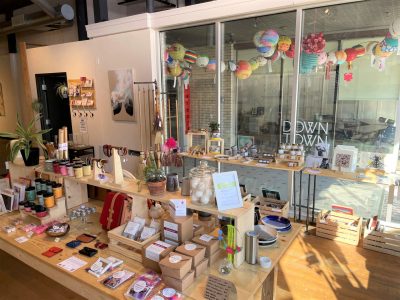 New Downtown Residents
Hundreds of new residents have moved into the downtown, occupying existing or new apartment homes such as the Maven, the HUE, Residence at Discovery Square, and Berkman. Downtown residents are especially important to downtown vitality, as each spends seven times as much money in the downtown as a downtown employee. They enliven the streets and shops on nights and weekends, typically quiet times for a more business-centric downtown.
Life Science and Tech Companies
While many downtowns have seen the retraction of workforce numbers, downtown Rochester has experienced new companies making a move into the city in the past year.  Google, Exact Sciences, Cytotheryx, and Thermo Fisher to name a few.  More will be coming.  With progress on Two Discovery Square and the recent groundbreaking for a new research building (Anna-Maria and Stephen Kellen Building) on the Mayo Clinic campus, Rochester will continue to attract established and start-up companies alike.
Downtown Employment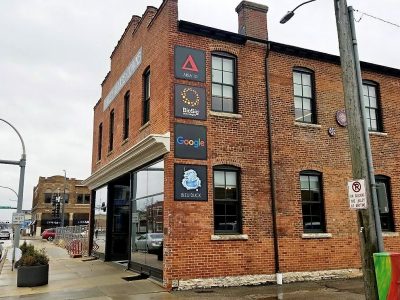 Much concern has been expressed about the impact a "work from anywhere" model will have on the downtown.  The apparent absence of workers in the downtown was exacerbated by the fact that even if working downtown, many employees chose or were encouraged to remain in their office throughout the workday.  Now, as these restrictions are being lifted, more and more people can be seen taking advantage of downtown services and food options. Even if there ends up being fewer downtown employees, Rochester started with an extraordinarily high base.  Few, if any, cities of its size in the country have such a large number of downtown workers.
New Investment
At least four significant office building or land sales transpired.  Some acquisitions by local investors, others by out-of-state buyers demonstrating confidence in the long-term prospects of the city.
Like all cities, Rochester is reawakening from the pandemic-induced coma.  Unlike many cities, however, Rochester is finding that it experienced growth and innovation.  Indeed, it might find itself healthier than it was pre-pandemic.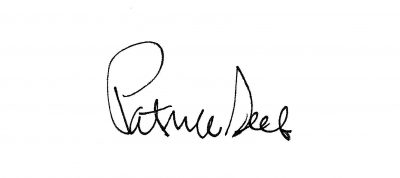 This is a monthly column by Patrick Seeb, Executive Director, DMC Economic Development Agency.