New Mixed-Use Apartment Community to Open in Downtown Rochester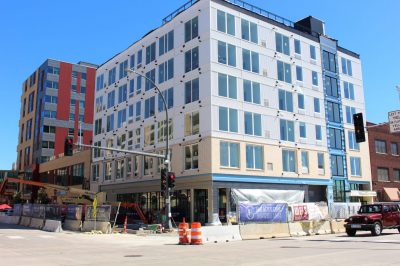 A new living option in downtown Rochester is ready to welcome its first residents. The HUE, a development of Minneapolis-based Ackerberg, officially opens Saturday, August 1, 2020.
The HUE, at the corner of 1st Avenue and 4th Street SW, features 50 residential units with a variety of studio, one-bedroom and two-bedroom floorplans. A rooftop deck on the 7th floor has grills, a firepit, and a 360-degree view of the city. The adjacent skyway provides easy access to Mayo Clinic, the Minnesota BioBusiness Center, and the rest of downtown Rochester's amenities.