What makes a city great?

According to Gil Penalosa, a great city is one that is livable and safe – both for an 8-year-old and an 80-year-old.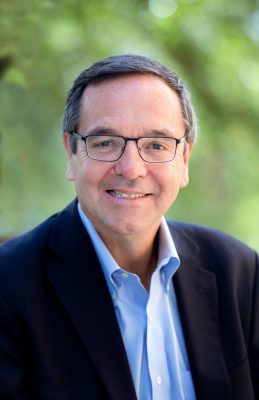 Penalosa is the founder of internationally known nonprofit 8-80 Cities and the chair of the board of World Urban Parks. The world-renowned urbanist advises communities on how to create vibrant cities and healthy communities for everyone – regardless of age, gender, or social, economic, or ethnic background.
The pioneer of the "Open Streets" movement, Penalosa has led the development of over 200 parks and worked in over 300 cities worldwide. He concentrates on design, use of parks and streets as public spaces, and sustainable mobility via bike, foot, car, and public transit and is passionate about building cities for all people.
On Monday, April 30, Penalosa will be sharing his thoughts on the benefits of sustainable mobility from 5:30-8 p.m. at Bleu Duck Kitchen, located at 14 4th Street SW in downtown Rochester. Join DMC Economic Development Agency and explore the importance and benefits of active transportation as it relates to local planning efforts.
Agenda:
5:30 p.m. – Networking
6:00 p.m. – Program – Benefits of Sustainable Mobility: walking, bike-riding, public transit, & new uses of cars; Q&A and Discussion
7:00 p.m. – Networking
"DMC is dedicated to exploring sustainable transportation to meet the needs of everyone who lives, works, and visits our community," says Patrick Seeb, Director of Economic Development and Placemaking for the DMC Economic Development Agency. "Penalosa's philosophy about designing cities to be livable and safe for a broad spectrum of ages will help us ensure Rochester's mobility systems will work for everyone."
Join us for an empowering evening as we explore active and sustainable mobility for Rochester. The event is free to attend.  Reservations required. Click here to register.