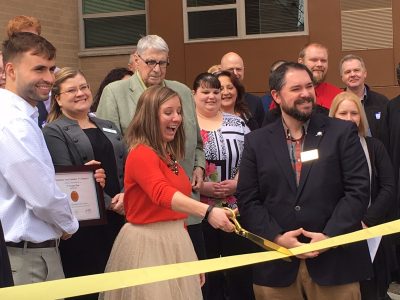 From groundbreakings to grand openings, Rochester is flourishing as developers and investors from around the world take notice of the opportunity that exists in America's City for Health.
In the last two weeks alone, First Avenue Flats opened to 75% occupancy; the first building in Discovery Square was introduced; public funding raising efforts have begun for the Ronald McDonald House expansion; and the Mayo Civic Center celebrated its grand opening. Diverse construction projects like these offer the infrastructure needed to support Rochester's projected growth.
On May 4, more than 200 individuals attended the first Rochester Real Estate Development and Investment Summit to learn more about Rochester as a place of opportunity for investment and growth.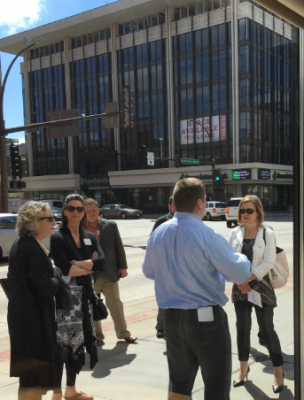 The Summit, organized and hosted by the Minnesota Real Estate Journal, kicked off with optional walking tours of the DMC sub-districts, led by DMC Economic Development Agency (EDA) staff before leading into the afternoon's official program.
Speakers included keynote Doug Holtan, department chair for Mayo Clinic Facilities and Support Services; Brad Jones, executive director of the Rochester Convention and Visitors Bureau; Lisa Clarke, executive director of the DMC EDA; and a multitude of panelists and contributors to the DMC vision for Rochester.
In addition to many from the local community, the conference attracted real estate developers, financial institutions, commercial brokers, and others from around the state.
Rochester Area Builders executive director John Eischen was among the presenters who highlighted new opportunities and related impact on the community. He was especially impressed with the diversity of attendees. "It was rowthreat to see all the hands up in the air when the audience was asked how many were not from Rochester," Eischen said. "Many people are excited about the growth of Rochester for the next decade and beyond."
Krystal Gillespie is a real estate agent with RE/MAX in Rochester and found the Summit to be a great opportunity to hear from industry leaders about the projects that will be directly impacting the community during the growth process.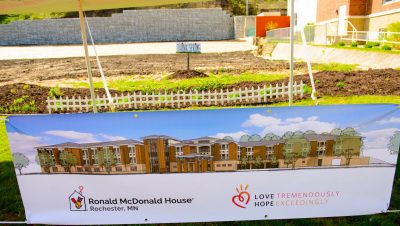 "It was interesting to learn how meticulously thought-out these projects are and that endless hours are spent in the development process. There are so many moving parts," Gillespie said. "I look forward to seeing how all the individual projects come together to shape our beloved city."
The day's events concluded with a networking reception before many attendees went on to the Mayo Civic Center's grand opening festivities.
"There is unprecedented opportunity that exists in Rochester right now," said Patrick Seeb, director of economic development and placemaking for the DMC EDA. "The impressive turnout for this first-time event shows that people from across the state of Minnesota and beyond are sitting up and taking notice of the possibilities Rochester has to offer."
Did you miss the Summit but would like to see what was presented? Click below to view the slides.
Stay up-to-speed with future developments in the DMC district by signing up for our e-newsletter by clicking here.