DMC is dedicated to creating first-rate experiences not only for those who live and work in America's City for Health but also for the 3+ million people who visit Rochester each year.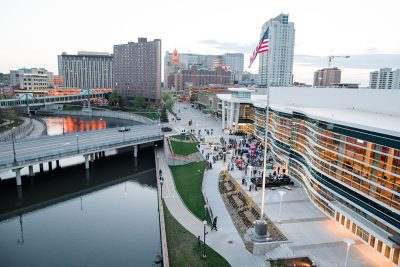 Since first opening its doors in 1938, the Mayo Civic Center has been attracting conferences, entertainment, and sporting events, balancing the needs of the community with those of visitors and clients. Now, on the heels of a recently completed $84 million convention center expansion and facility renovation, Mayo Civic Center is set to realize the economic benefit in 2018 after 21 months of exceeding booking projections in 2016 and 2017.
"New bookings are up over 30%, mainly because our spectacular new venues are helping us attract more and bigger conventions and meetings," says Brad Jones, executive director of the Rochester Convention and Visitors Bureau, reinforcing the decision to invest public dollars into the space.