Rochester residents and visitors are now able to provide feedback on their local hospitality experiences in a one-minute online survey.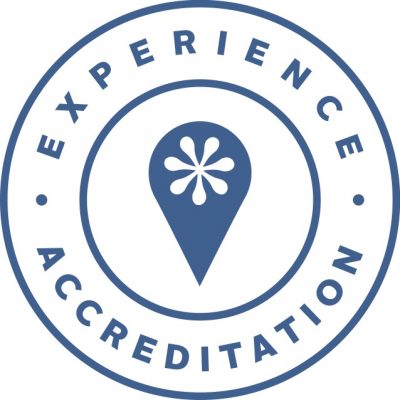 The Experience Dedicated Destination survey is just one facet of the Experience Accreditation program launched in April as a partnership between Mayo Clinic, the Rochester Convention & Visitors Bureau, and Destination Medical Center. It's part of an overall effort to help make Rochester competitive in the worldwide healthcare market and position Rochester as a medical destination.
Getting feedback from visitors and community members on their experience with the program is important, says CVB Executive Director Brad Jones.
"As a destination for medical care, conferences, and tourism, Rochester is constantly working to improve the visitor experience. It's one reason we created the Experience Accreditation program," says Jones. "This survey will help us continue to improve, and there's no one better to tell us how we're doing than the thousands of people who visit Rochester each year. Their feedback is invaluable."
So far, nine businesses are participating in the Experience Accreditation program, including four hotels. Accredited businesses offer services and menu options that promote healthy living, employ CPR-certified staff, and much more.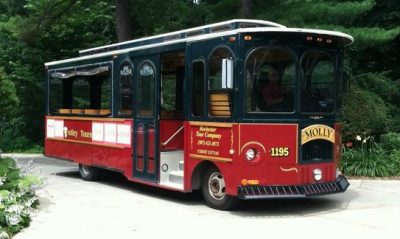 One of the latest businesses to receive accreditation is the Rochester Trolley & Tour Company, which provides transportation services and tours around Rochester and Southeast Minnesota.
Rochester Trolley founder and CEO Dan Butterfass says he sees the program as an opportunity to lift his company's visitor service to a higher level.
"We realized early on that becoming accredited would show that our company and its tour guides and management team has made the commitment to going above the norm in helping our community create a holistic world-class experience that Rochester's visitors both desire and deserve," Butterfass says.
Since becoming accredited, Butterfass has incorporated new services into his business, small and large.
"We have more boarding locations with free parking, the opportunity for guests to hop-on and hop-off at more sites and attractions, and a more thorough, comprehensive, and entertaining tour narration," Butterfass says.
All Rochester Trolley conductors and tour guides are trained as Certified Tourism Ambassadors, and they even encourage riders to complete the visitor survey.
Butterfass says participation in the program is his company's way of helping to advance DMC's goals.
"We're all in this together," Butterfass says. "When we work in tandem as a community-wide team to nurture, create, and re-envision the opportunities for recreation, entertainment, culture, leisure, and relaxation, we're working to build something truly unique and special—a world-class visitor experience with a decidedly Midwestern flavor."
"To borrow from Mayo's primary value," he remarks, "we're now more dedicated than ever 'to putting the needs of the visitor first!'"