Rochester community members were given sneak peek of the 16 projects that will be on display during
the 2016 PlaceMakers | Rochester Prototyping Festival in September.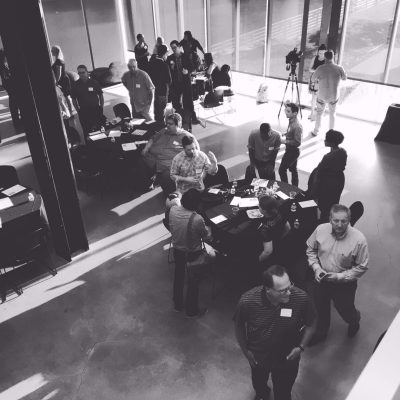 The projects range from the clever, including a rocking chair for multiple people, to the practical, like brightly colored bike paths that are meant to make bikers safer in downtown Rochester.
Patrick Seeb, Destination Medical Center's director of economic development and placemaking, says all the projects exemplify DMC's broader goal of helping Rochester become America's City for Health.
"Mayo Clinic is a destination for health and wellness, and part of our job is to extend these qualities to the entire city of Rochester," says Seeb. "All of the prototyping projects fully embrace the spirit of bringing healthy living and deeper community interaction to Rochester."
Each prototyping team made a fast-paced presentation about their project to a full house at the Rochester Art Center, and the audience was invited to give feedback about each proposal.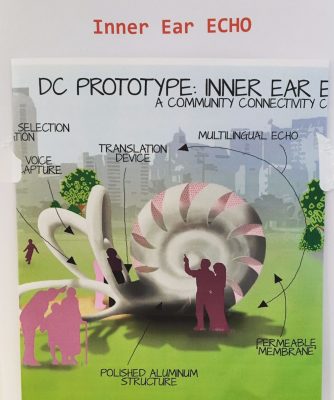 Among the projects presented was "Inner Ear Echo," a large sculpture of an ear that will translate what you say into multiple languages.
"Every conversation we have with every individual contains something about getting better connected," says Dee Sabol project creator and executive director of the Rochester Diversity Council. "This is just one way to come together and experience each other's language, and learn that we have more in common than we think we do."
PlaceMakers | Rochester Prototyping Festival will be held from September 15-17 on 3rd Street in downtown Rochester. Learn more about the 16 proposals and the festival at Downtown Rochester. You can see the makers in action at the Rochester Arts Center every Thursday night from August 4 – September 8.